Carla and Craig Cackowski Workshops – January 17, 2021
$100.00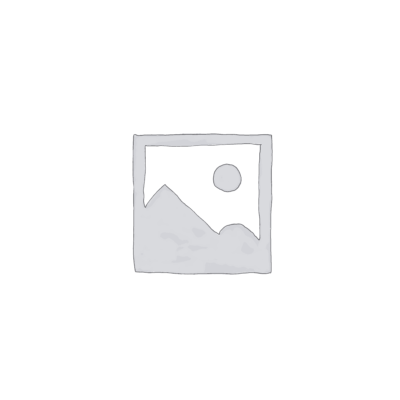 Be Your Own Action Hero! – Carla Cackowski Workshop
January 17, 2021. 11am-2pm MST
Saying yes isn't just agreeing to the reality your partner is creating in the scene. It's also saying yes to actively moving the scene forward. This workshop focuses on making active, fun choices so you can avoid talking about what you're doing and pursue tackling what you're doing instead. If you have been in a rut or recently found yourself standing around onstage with nothing more to offer than being a talking head, this workshop is for you!
---
Dr. Cacky's Improv Cleansing – Craig Cackowski Workshop
January 17, 2021. 3pm-6pm MST
Is your scene work tired and sluggish? Are you falling back on the same tired choices and characters you always make? Do you need to get back to basics and be playful and strong again? If so, Dr. Cacky's Improv Cleansing is for you. He'll give you the improv equivalent of a high colonic, flushing the toxins of insecurity and indecision out of your system.
---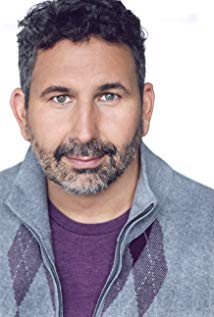 Craig Cackowski is an actor, improvisor and teacher based in Los Angeles. He has been involved with the iO and iO West theaters since 1992, and is the three-time winner of the Del Close Award as Teacher of the Year at iO West. He has played numerous improv festivals around the country with his long-running three-man troupe Dasariski (with Bob Dassie and Rich Talarico) and his duo Orange Tuxedo (with his wife Carla!).
While in Chicago, he appeared in and co-wrote 5 revues for The Second City, and helped create such improv forms as JTS Brown and Close Quarters. As an actor, he has been seen in recurring roles on such shows as Community (as "Officer Cackowski"), Bajillion Dollar Properties (as "Todd the janitor"), Veep (as "Cliff") and as part of the ensemble cast of Drunk History. Other film and TV credits include Son Of Zorn, Girlboss, Shrink, Comedy Bang Bang, Newsreaders, Welcome To The Family, The Mindy Project, How I Met Your Mother, Arrested Development, Curb Your Enthusiasm, Year Of The Dog, 21 And Over, and The Kings Of Summer. He may be heard frequently on such podcasts as The Thrilling Adventure Hour, Spontaneanation and his own podcast Craig's List, in which he makes Carla watch his 100 favorite movies.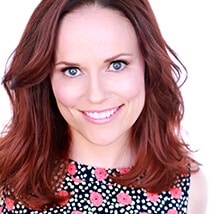 Carla Cackowski is an improviser, writer, podcaster, and nap-lover. She toured all over Europe, Alaska, and the Caribbean performing comedy with The Second City. She's a member of SAG-AFTRA and has done voiceover work on shows for ABC Family, TBS, and Disney. She wrote and performed five solo shows that were produced in Los Angeles and her comedic monologues were published in anthologies by APPLAUSE BOOKS. Carla hosts "Improv Yak", a shop-talk podcast about improv comedy.
When they're not touring their two person improv show "Orange Tuxedo", she and her husband Craig Cackowski co-host a podcast called "Craig's List".  Most recently, Carla has written for sketch shows on PBS Kids and Dreamworks TV. She taught improvisation and directed sketch shows at The Second City Hollywood for eight years before moving to Portland to become the Co-Artistic Director at Curious Comedy Theater for a year. She's now the Training Center Director at Mi's Westside Comedy Theater in Santa Monica, California where she plays on the House Team, "County Line".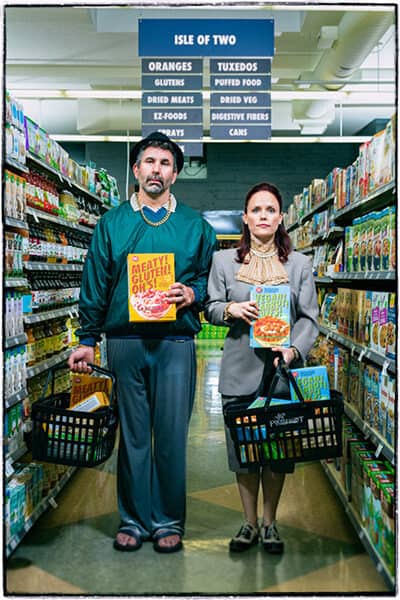 Orange Tuxedo (Los Angeles, CA) is a two person improv show from a husband and wife team who, collectively, have been doing improv for seven hundred years. The perform "Close Quarters", with a focus on creating grounded relationships formed by eccentric characters. If you like comedy, you may have seen Craig wear various mustaches and costume pieces on Comedy Central's Drunk History. If you like drunken history, you may have seen Carla drink various beers on Instagram.
They perform regularly at The Second City in Hollywood and recently traveled to Austin for the Out of Bounds Comedy Festival (2015), SF Sketchfest (San Francisco 2016, 2017, 2018), Phoenix Improv Festival (2016), Del Close Marathon (NYC 2016), Stumptown Improv Fest (Portland 2016, 2017), Detroit Improv Festival (2016, 2017), IF Cincinnati (2016), Denver Improv Festival (2016), Providence Improv Festival (2017), Orange County Improv Fest (2017, 2018), San Francisco Improv Festival (2017), Seattle Festival of Improvisation (2018), and London, UK (2016).