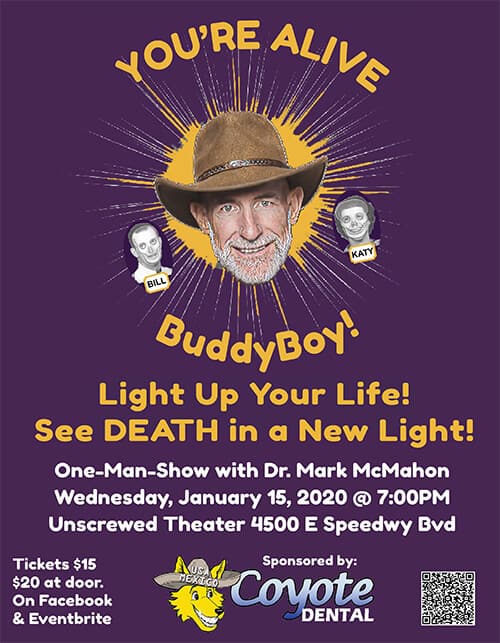 Light Up Your Life!
See DEATH in a New Light!
Back in 1999, the death of my father inspired me to embark on a solo driving odyssey all the way from Tucson to the southern tip of South America. An adventure of a lifetime. The summer before last (2018) I had my own brush with death. I came home from Indonesia in a wheelchair and had to learn to walk again. I have many other inspiring stories to share. Hope to see you at the show! -Mark McMahon
A one-man show with Dr. Mark McMahon.
Tickets $15 in advance or $20 at the door.