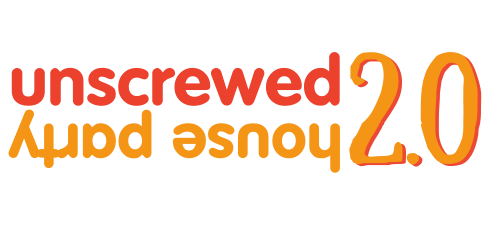 Every Saturday in July, join Unscrewed Theater House Teams live from the theater while you watch from home!
Family-friendly games, scenes, songs, musicals, zany fun all around for everyone! This week: Not Burnt Out Just Unscrewed AND Comic Chaos!
Every show is different, so tune in each week for more laughs!
Register for the link to this week's Unscrewed Theater House Party 2.0!
---
This is a free online show, but if you'd like to support Unscrewed Theater while we stay closed to the public, ticket prices for our live shows are $8 for adults and $5 for kids, which would make a lovely donation to the theater.