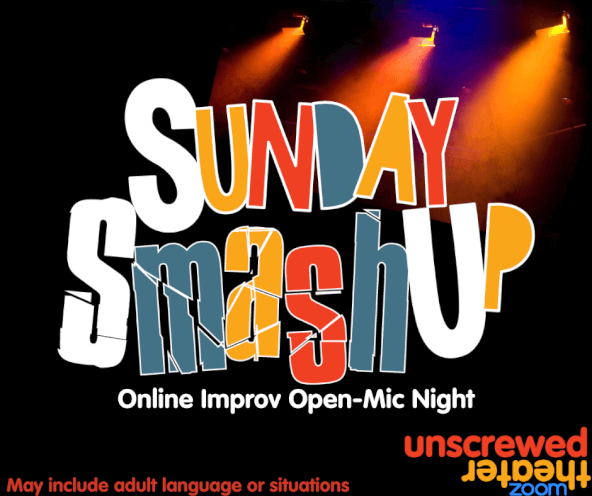 It's a brand new show! Online improv open-mic night! Free on Zoom!
Up to five teams will perform, and then players from those teams will show off in a jam.
NOTE: may contain adult language and situations.
Register for the link to the Sunday SmashUp!
For information on how to be IN the show, join the Sunday SmashUp Facebook group!