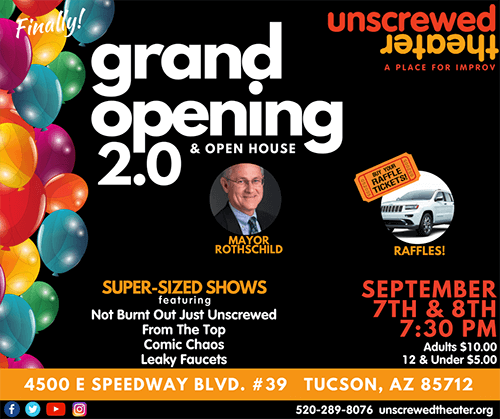 Come tour our new theater! We've had a long construction period, but at the end of it all, we have a new space we're truly proud of. We'd love to give you a behind-the-scenes tour of all the work that's been done.
We'll have raffle tickets available for sale, as well (both for our Saturday night raffle and the Jim Click Millions For Tucson), and it's your LAST chance to snag an #UnscrewedMove T-Shirt (while they last).
And don't forget to get your tickets for one or both of our Grand Opening 2.0 shows:
Family-Friendly Show Sept. 7!
Uncensored Show Sept. 8!