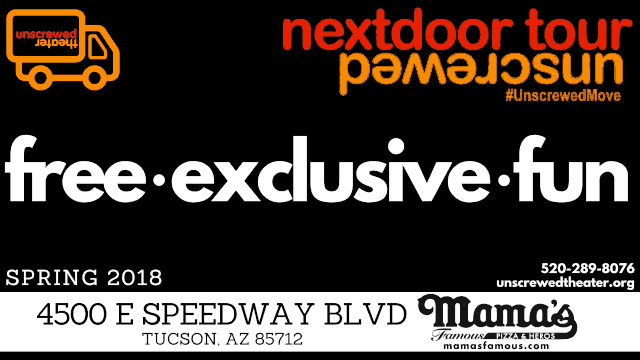 We're building a new Unscrewed Theater! While we do that, bring on the Unscrewed NextDoor Tour!
Every Saturday in June, enjoy a FREE show, hosted by our new neighbors: Mama's Famous Pizza & Heros.
Join us for Saturday night funnies with Unscrewed Theater's house teams: Not Burnt Out Just Unscrewed, From The Top, Comic Chaos, and Leaky Faucets! Dinner and a show… what could be better?
Tickets are free, but seating is limited, so claim yours now!
Saturday's show will feature Not Burnt Out Just Unscrewed and From The Top!
Stop by a little early and peek in the windows of our new space while we build, and if you're feeling generous, toss a little at our Building And Relocation Fund (the BARF!).
Mama's is located at 4500 E. Speedway, Suite 79: on the south side of Speedway, just west of Swan, in Midway Business Park.