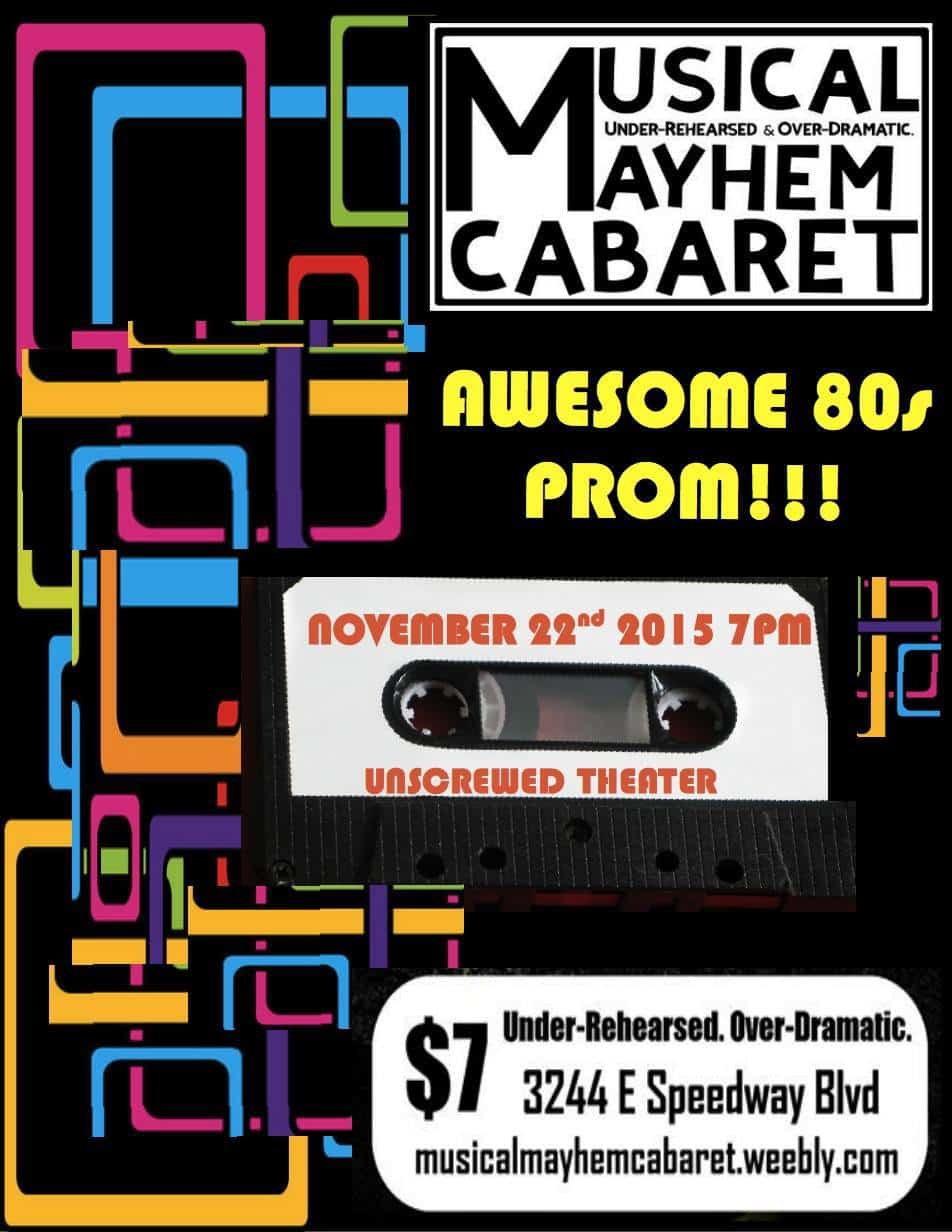 *PLEASE NOTE* – this show is on the FOURTH Sunday of November (not the 2nd Sunday!)
Break out your hippest 1980s gear for a totally tubular night full of music from the raddest decade ever! We'll be taking "prom photos" in our lobby, and prizes will be given for best 1980s costumes!
Musical Mayhem Cabaret's AWESOME 80S PROM stars some of Tucson's biggest voices and bigger personalities performing songs not just from Broadway musicals from the 1980s like Les Miserables, Little Shop of Horrors, Chess, Into the Woods, Starlight Express and more, it's also full of music by Billy Joel, New Kids on the Block, Van Halen, Pat Benatar, The Bangles, Journey, Simple Minds, Cyndia Lauper and more of your favorite 80s radio stars!
Tickets are just $7 and available at the door (cash/card), though we do suggest emailing us at [email protected] to make reservations. Seating is done on a 1st come, 1st served basis. Unscrewed Theater is located across the street from The Loft, next to Fronimos and Yoga Vida. This show may not be appropriate for children under 13, or adults with little to no sense of humor. For more information, please visit us online!
http://musicalmayhemcabaret.weebly.com/
Unscrewed Theater is a 501(c)(3) nonprofit organization dedicated to teaching, performing, and producing all forms of live improvisational theater in Tucson, AZ.