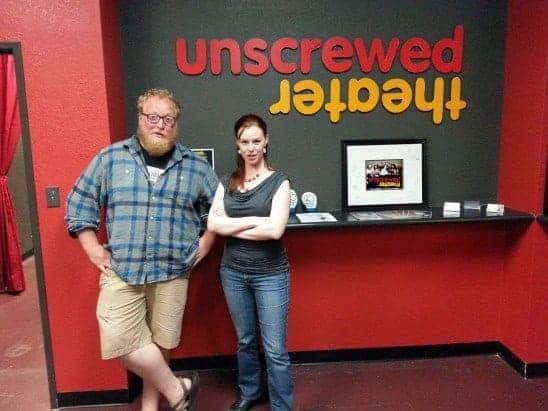 Singer-songwriter Marian Call is grounded in Alaska, though she spends a lot of the year on the road.  She has released nine albums since 2007, and her shows have been well-received on years of tours in all fifty United States, Canada, Europe, and the UK.  Call's sound is soulful, honest, and clever, by turns humorous and heartbreaking. She sounds a little like Joni Mitchell & Ani DiFranco raising the love child of Jason Mraz & Regina Spektor.  She can often be found on the road singing and working hard, yet despite her frequent travels she stays rooted at home in Alaska for inspiration.
Marian Call & Seth return to Unscrewed Theater on Thursday, October 20, 2016 for a concert of favorite original songs — and some musical improv games! All ages welcome.
Featuring a halftime appearance by Unscrewed Theater's very own House Team From The Top!
Show starts at 7:30pm, doors open at 7pm.
Suggested Admission: $10-15 per person pay-as-you-can.
Unscrewed Theater is located at 3244 E. Speedway Blvd. Tucson, AZ 85716 (across from The Loft Cinema, next to Fronimo's). Parking and entrance are located in the rear of the building. Turn in to the Walgreen's parking lot and go to the left around the building.
Unscrewed Theater is a 501(c)(3) nonprofit organization dedicated to teaching, performing, and producing all forms of live improvisational theater in Tucson, AZ.