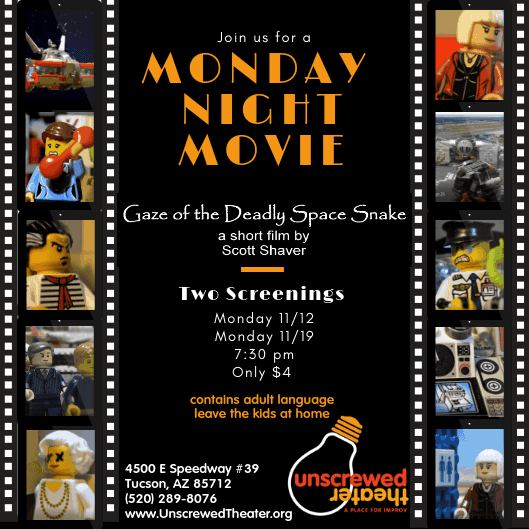 Join us for a Monday Night Movie!
Gaze of the Deadly Space Snake, a short film by Scott Shaver!
Voiced by many of your favorite Unscrewed Theater improvisers, this short film has all the thrills, spills, and raucous fun you could possibly want!
Tickets only $4.
NOTE: Don't let the LEGO fool you. This film contains adult language. Not for the kids!