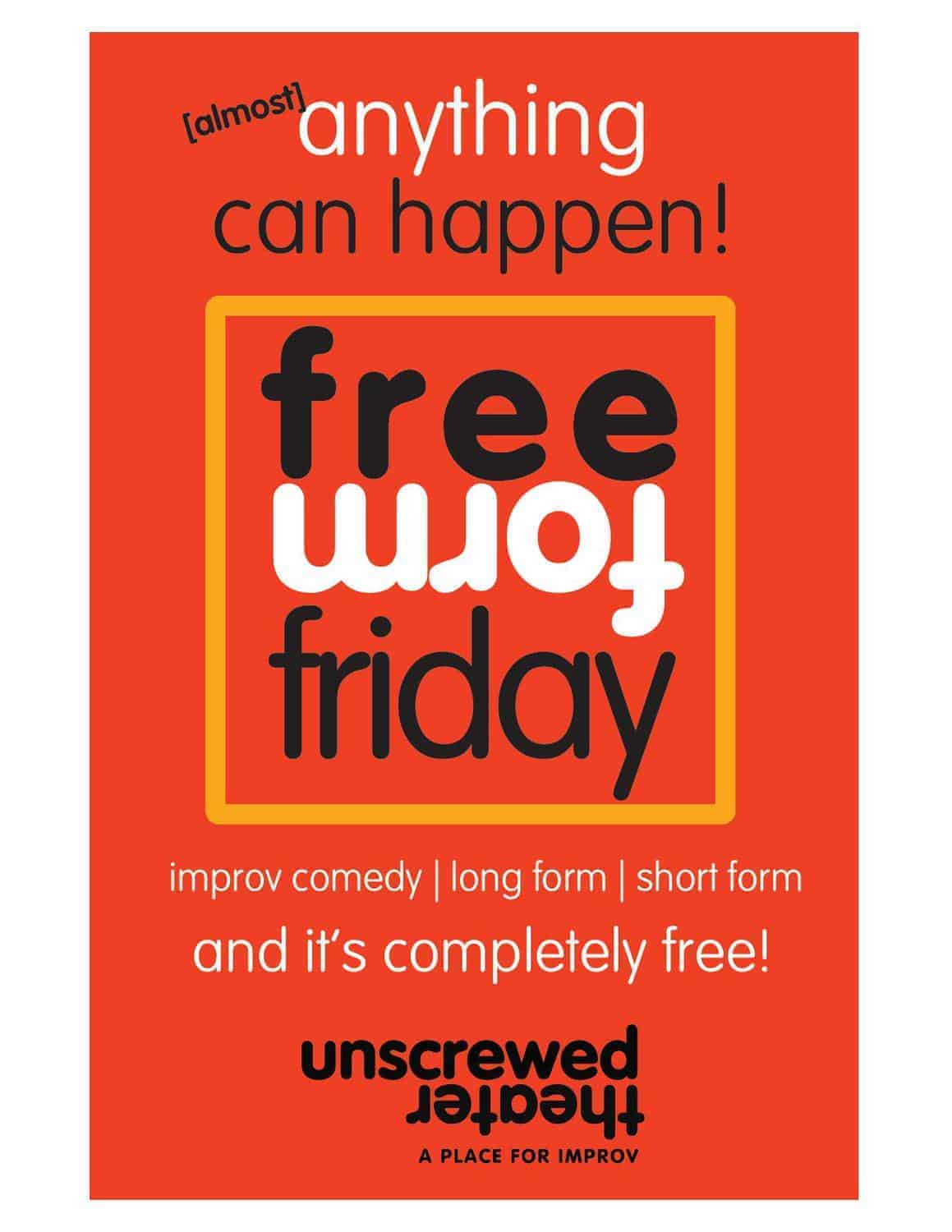 FREE Admission!
Unscrewed Theater's monthly "Free Form Friday" series provides a place for different types of comedy to happen!
Could be long form improv, short form improv, comedy sketch, and more!
It will change month-to-month, depending on the groups participating. Sign up on a first-come first-slotted basis by sending a message to the Unscrewed Theater Facebook page:
www.facebook.com/UnscrewedTheater
Unscrewed Theater is located at 3244 E. Speedway Blvd. Tucson, AZ 85716 (across from The Loft Cinema, next to Fronimo's). Parking and entrance are located in the rear of the building. Turn in to the Walgreen's parking lot and go to the left around the building.
Unscrewed Theater is a 501(c)(3) nonprofit organization dedicated to teaching, performing, and producing all forms of live improvisational theater in Tucson, AZ.