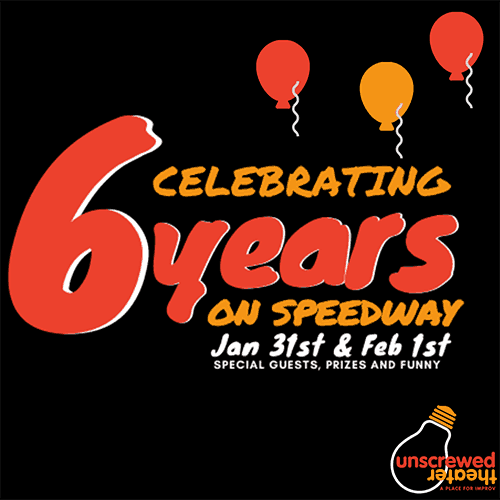 We're celebrating 6 Years On Speedway! Unscrewed Theater is turning 6, and this weekend is packed with special fun. Tonight: all of our House Teams take the stage for a spectacular evening of funny. Plus, Special Guest David Fitzsimmons! You know Fitz from his editorial cartoons for the Arizona Daily Star and as an all-around entertainer, playwright, and comedian. AND, we'll have prizes and giveaways to celebrate our 6 Years On Speedway!
Don't miss Not Burnt Out Just Unscrewed's rapid-fire games and scenes, From The Top's instant musical, Comic Chaos' epic battle of superheroes and supervillains, Leaky Faucets' quirky characters, and epic fatherly advice from Big Daddies!
Special price for this special night: $20.